Press Kit
High Res Downloads, Music Samples, Video, Press Quotes & Reviews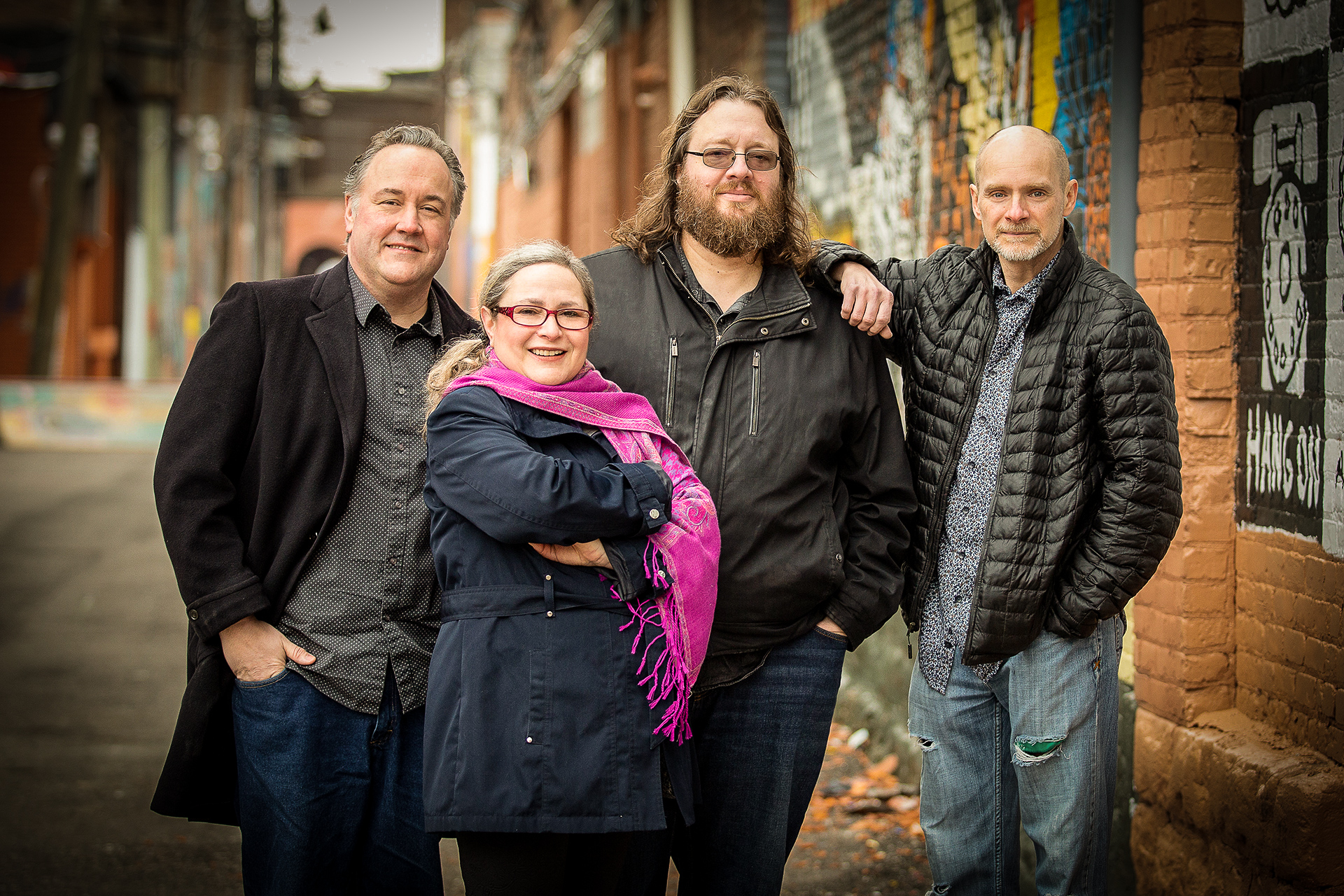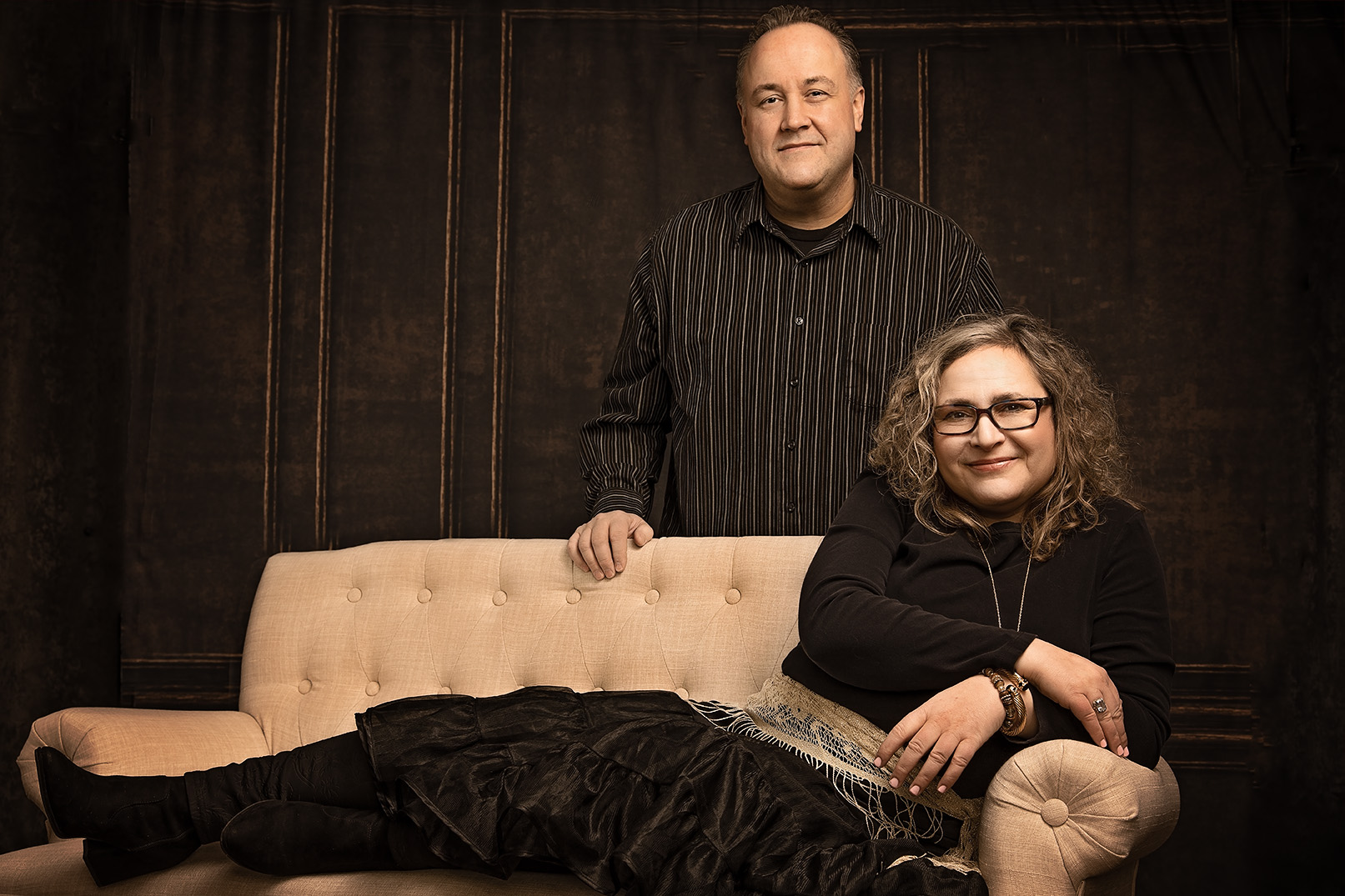 I regret that I only get to play her music once a week on my Sunday Jazz show, otherwise she would be getting a lot more spins."
Tracy's… latest release "Fierce" is a throwback to the good old days. A multi-talented singer songwriter (she also plays keys and flute), Tracy is not afraid to have equally talented musicians back her up. Personal favorites are "You Can't Come to my Party", and "I Love me More". Like all her songs, these are things that one can identify with in different ways depending on your personal perspective and history."
For 2019's Fierce, Kash assembled a star-studded cast of musicians called the Bro' Fos, including Pat Shanley (guitars, mandolin, backing vocals), Chuck Bartels (bass) and Van Hunsberger (drums), to bring the album's 11 sensational tracks to life. They spent six months recording the tracks with producer Tom Rice at Eastpointe's Audio Café Studio and Eric Morgeson at Dearborn's Studio A Recording."
Detroit Metro Times, Sept 2010
by Brett Callwood
The joy here is that that Tracy Kash Thomas sings of familiar issues with an enormous sense of hope and feeling. Like Joni Mitchell or Carole King, this well-trained musician connects, and the ordinary is suddenly extraordinary.
"Take It Too Far" tells of a romance that blossomed from friendship — "It's time we ruined this friendship/ it's time we take it too far" — while in "Bubble" she encloses herself for protection: "No more wading through the rubble/ when everyone's dead weight comes down on me." "Hold My Hand, Zoey" covers any parent's natural desire to protect her child, and she sings, "You're the prize I've won/ now my life's begun," with refreshing and unironic honesty. Sound Truth succeeds spectacularly because Thomas' love for life bursts forth even in melancholy moments. It's the kind of joy that's infectious.
INTERVIEW FROM DAILY GROMMET, JULY 2010
By Angella Dykstra
In our early days here at Daily Grommet, we had the pleasure of being introduced to the music of Tracy Kash. Tracy (the 2009 Detroit Music Award winner for Outstanding Jazz Vocalist), has just released her 3rd album Sound Truth. We have been watching this outstanding singer-songwriter and are thrilled to finally get the chance to share her story with you.
Who would you collaborate with if you could choose anyone – dead or alive?
Harry Nilsson and Maurice Ravel. They've both passed on so collaboration would be tricky – unless they have REALLY good cell service…Seriously, I've been listening to Harry Nilsson since I was a tiny little thing when "The Point", an animated movie for which he scored the music was very popular (70's). His influence and amazing sense of melody and humor never left me. I hear a lot of him in some of the music I write – some very Nilsson-esque melodies tend to creep into my tunes without me even realizing! I'd love to pick the brain of Maurice Ravel, one of my favorite classical composers. Not only is his beautifully lush writing an influence, but the man was a masterful arranger. Even his contemporaries called on him to arrange a large number of piano works for full orchestra. He had wonderful ears and, amazingly, a really good sense of various instruments' natural qualities and capabilities and, consequently, always knew what would sound good on those instruments. Arranging is a much underrated skill – it's more difficult to it well than most people realize.
How did you get started in music – what's your story?
I don't remember ever NOT being a musician. My mother was a very fine pianist and taught piano for many years. Naturally, she was my first piano teacher starting when I was about 5. I was always a singer as was my sister. We would all harmonize in the car on family road trips – it was like being in a car with the Lennon Sisters. So much fun. As a result of having such a background, I was comfortable with crafting harmonies starting from a very young age. I started to play the flute when I was 11 so that I could play in the school band and orchestra. I studied flute/orchestral music and vocal jazz in college and grad school, then pursued a symphony career very seriously (see attached bio for details) After a while, I just sort of burned out on that scene. I needed a new direction with new music. I decided to start writing my own music starting in around 1999 and never looked back. I ended up in New York City working/gigging with several of my old music colleagues from my college days – truly outstanding musicians. They really supported me and sent me on my way as a performing songwriter.
What other interests do you pursue in life other than music? Do you have any hobbies that you enjoy?
I absolutely love to garden. I find it's a great escape from everything. And the results – everything is so beautiful and fragrant! I feel the same way about cooking – I just get into this zone and just revel in creating something out of nothing. My husband recognizes this when it happens and likes to stay out of my way for fear of being trampled! I tend to be a bulldozer when I commit to any kind of creative project.
What is your favorite thing about social media? Do you twitter? Or is social media just something you have to do?
Oh I think social media is magnificent. I think it's important to balance the time one spends using/manipulating it and that used for practice, songwriting, and other more creative ventures. You have to remember to keep up your craft – both songwriting and playing – there's just no substitute for practice. I do tweet, thank you very much! The best thing about social media these days is how so many of its forms are being integrated to work in concert with each other. It's a huge time saver for me to be able to update something in one spot, and have that information automatically fed into all the various sites where I have a page (ArtistData, Twitter, MySpace, etc.); I don't have to update information at each site. It helps to keep the breadth of social media a little less intimidating.
Regarding your current album – what's the story you want to leave behind?
My albums tend to be very autobiographical, more philosophically speaking than in the literal sense, though some lyrics are inspired by or based on actual events. When that's the case, I think it's important for artists to be honest about their own story. If you truly want to tell your story, then tell yours, not someone else's. This album is very appropriately titled in that sense. Most importantly, I've had to learn to not punish myself for being what/who I am, thinking the way I think. It's not wrong or right, it just is what it is! It's taken me a while to learn that – I'm still working on it.
FROM INDIE-MUSIC.COM, DECEMBER 2006
by Dan MacIntosh
Tracy Kash Thomas, with her pale complexion and Asian dress, suggests a frail flower vocalist. But the lightly funky "My Own Worst Enemy" opener tells a different story. This singer is sassy, confident and assertive.
There and Back Again touches upon jazz elements in addition to soul stirrings. She uses groove-oriented backing tracks to support girl power songs. Although her words are mostly straightforward and serious, "Hunger" takes a lighthearted approach with lines like, "fear is not your happy friend." Like most other independent artists, Thomas has big league dreams. She gets straight to that point on "Relocation Song" where she asks: "When you hear this, will you take pity and offer me a record deal and everything I hope I deserve?"
Thomas helped found an all women a cappella group called Lorelei. She is also an accomplished flute player. Heck, her song "Home" is even found on the CD ROM accompanying "The Complete Idiot's Guide to MP3," so she has plenty of irons in the fire.
But if and when Thomas gets that label offer she cannot refuse, it will not come out of pity – as is jokingly suggested by "Relocation Song." Thomas has a strong and distinctive voice, one that demands to be heard. Any success she achieves will most certainly be earned.
From Indie Music Stop, December 2006
by L. Anne Carrington
Cytra (BMI) couldn't have had a better artist than Tracy Kash Thomas. Anyone who has had the opportunity to hear her latest work, There and Back Again, will find that in this modern world of music of vocals only made pretty with special effects, it comes by naturally with Thomas, whose lush vocals, intriguing lyrics, and jazzy beats takes a song in any style and makes it completely her own.
Thomas possesses the vocal power that reminds everyone in this artificially developed, studio-produced world that there are still some vocalists who can still sing; especially on selections such as My Own Worst Enemy and Under the Bridge.
This CD is enjoyable for all. It has a little bit of everything, even for those who normally wouldn't listen to Thomas' type of music. Her vocal powers are supple and her phrasing is sublime as well. She sings with different types of emotion that are infectious to the listener and seems to be having as much fun singing as I was listening.
Those who appreciate true music sung and performed by artists who know how to do it right will no doubt love There and Back Again. Tracy Kash Thomas is a true talent with the best voice I have heard in years and the
songwriting on all the selections of this CD is no less than top notch. This is indeed independent music at its best that will be staying in my CD changer for many weeks to come.
FROM JAZZREVIEW.COM , APRIL 2007
by Nina Goodrich
Accomplished flutist, songwriter, singer, Tracy Kash Thomas has done it again, with the release of her latest CD, There And Back Again, shows her vocal skills, expressing her human experience and amazing her audience.
In a mix of jazz-pop, Thomas opens her album with "My Own Worst Enemy," revealing her discovery of life's bigness. Telling the story of finding her own melody, Thomas seeks harmony in life, as she makes her way through a series of life-changing events.
Finding the "Person I Adore" turns Thomas' tone upbeat, even hopeful as she expresses her relief at finding that special person. Light, airy flute bridges the words, while rhythm is maintained by a soft, percussive bass and drum.
Taking us through her life journey, Thomas offers light, airy inflections to contrast her deeper notes on "Make Me Blue," after the love has moved on.—giving her inspiration to write. Kris Kurzawa provides an interesting mix on guitars between chorus and finish
Flirty, light, perky, "Distraction" picks up the beat, taking the listener into a swingy mood. Again, Kurzawa frets a plucky string. "Under The Bridge" gives drummer, Bill Higgins, a chance to come out front and create a funky balance to Thomas' crystal clear voice.
Closing the CD with "Hunger," Thomas accompanies her voice with soft keyboards, completing her story telling venture, explaining 'no one should wait too long to free themselves' in life.
Tracy Kash Thomas has a clear, easy to understand voice. Her accompaniments are a tight group of players. Already featured on radio stations in Detroit, Thomas is on her way to establishing her independence as an artist.
FROM MUSE'S MUSE , THE ULTIMATE SONGWRITER'S WEBSITE, JULY 2000
by Jodi Krangle
Tracy Kash honestly has one of the most fantastic voices I've heard in a long time. Just amazing. The music here is heavily influenced by R&B and Jazz. There are even moments when I could swear I'm listening to a female version of Stevie Wonder. (I *love* Stevie Wonder. This is music that's familiar to me – music I grew up with.) Her band provides just the right mix of backup for that stunny voice of hers, their own skill at what they do, incredibly obvious. The songwriting is first class. The album this demonstration song is taken from, is called Some Strong Potion and this is indie stuff at its finest. These songs aren't meant for the "3 minute radio" format. They're meaty pieces (one of them is actually over 6 minutes long – and I barely noticed!) with heart and soul oozing out of every pore. Take a listen to this sample and you'll see what I mean, but the entire album really needs a listen in order to get what Tracy and her band are all about. I highly recommend you take the time.